PHOTO LAUNDRY – Interactive Photo Exhibition & Exchange
On the 12th of September 2021 Photo International Club Zurich (PICZ) provides an opportunity for photographers to exhibit their work on a laundry line under open sky and also exchange them according to the principle "bring one – take one". PICZ organizes this event annually since 2015.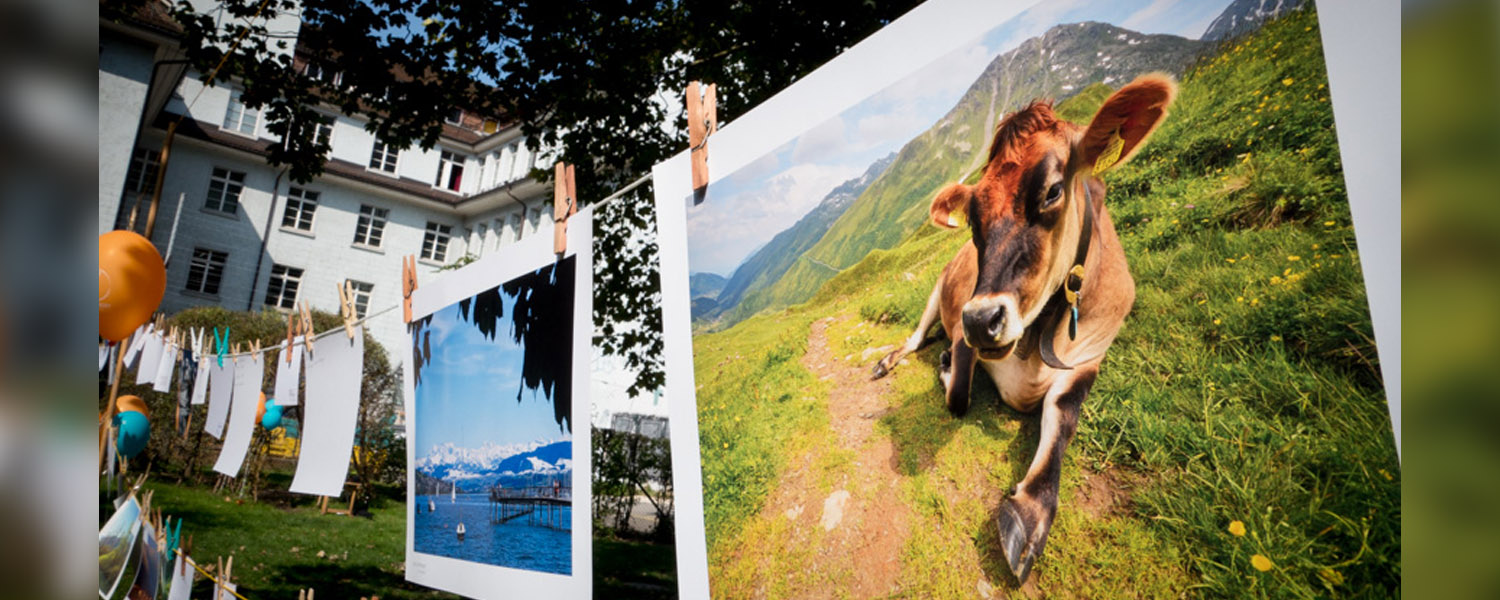 When: 12th September 2021, from 12 – 18h
Where: GZ Riesbach, Seefeldstrasse 93, 8008 Zürich (google maps)
Fee: Free entry
At Photo Laundry photographers of all genres can show their creative and artistic work in a gallery made of washing lines. Regardless of age and experience level, every photographer can bring up to five photos per featured topic and hang them on the laundry lines. At Photo Laundry we do not only display our images but also exchange them together with their stories, memories and perspectives. We hence encourage the artists to leave a message for the future owner on the back of the image. Besides exhibiting our work, the main focus of the event is on sharing our passion for photography. Photo Laundry is open to everyone and there is no pre-selection of photos. PICZ rather provides a few extra meters of laundry line to fit them all. The only conditions is that participants bring pictures they have taken themselves and that the pictures fit into one of the following themes:
Landscape & nature
Street photography
Urban landscapes
Food photography
A blaze of colours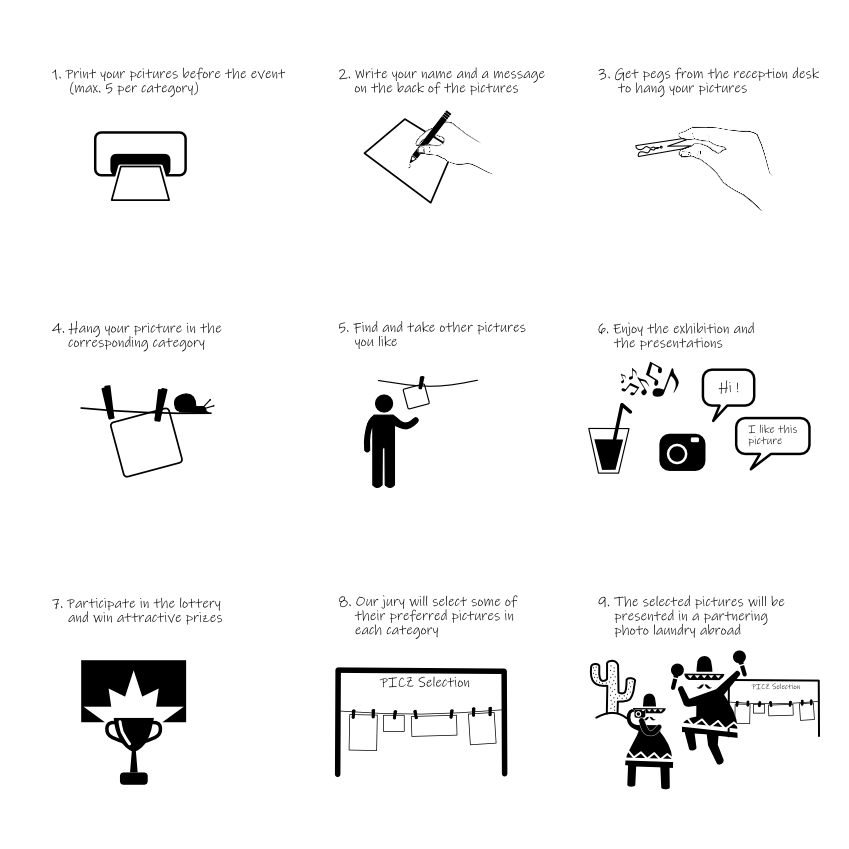 Hanging pictures on a line is reminiscent of the way photos used to be developed in the pre-digital era. While pictures where hung up to dry after fixation and rinsing, they were also presented to colleagues in the often shared photo labs. The original idea of such an exhibition was born 2010 in St. Petersburg, Russia. Since then, similar events have been organized in over 100 cities all over the world. The Photo Laundry organized by PICZ is the only event of its kind in Switzerland and has become a popular activity for local photographers in and around Zurich.
Besides the display of our images, the exchange about photography plays an important role during this event. Like the years before PICZ will also organize workshops and presentations.