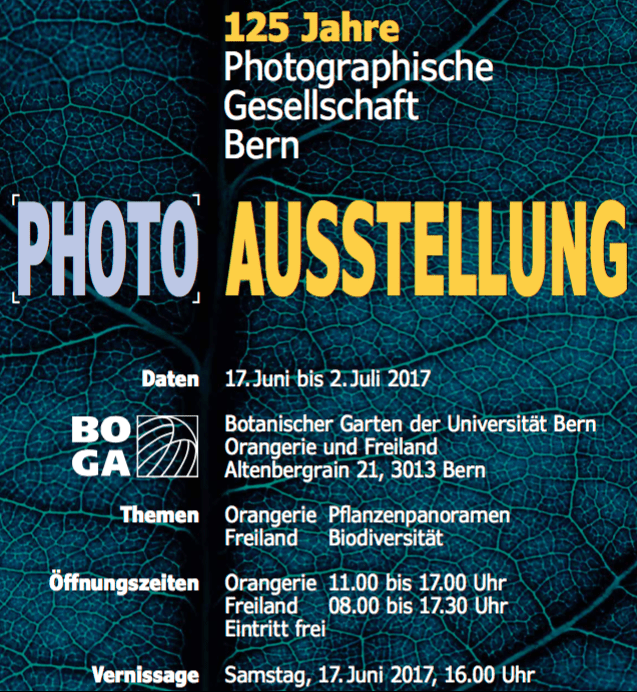 To celebrate its 125 year's anniversary, the "Photographische Gesellschaft Bern" will have an interesting in- and outdoor exhibition for nature lovers in cooperation with Bern University's Botanic Garden. A perfect setting for the topics on selection: panoramic photos of plants and biodiversity.
All images will be on display from June 17 to July 2 2017. Admission is free of charge and opens daily from 8 to 17:30 (indoor access from 11 to 17). Vernissage starts on Sat. June 17, 16:00.
Please register to this event if you intent to go there and make it a joint club visit. We will try to find a common date suitable for everyone who wants to join.
Date/Time
Date(s) - Saturday, 17/06/2017
8:00 am - 5:30 pm
Add this to your calendar: iCal

Event Organizer Contact:

You need to be logged in to see contact details.
Location
Bern Botanical Garden